This was CD was only given to members of a German Elvis-Forum
Same concert is on the Fort Baxter Box "A Profile, The King on Stage"
Tracks 23-32 are bonus songs from various shows. Excellent choice !!

The first delivery has a hand numbered back cover. Most of the the CDs which circulates are punched with a hole.

Some CDs came with a pocket calendar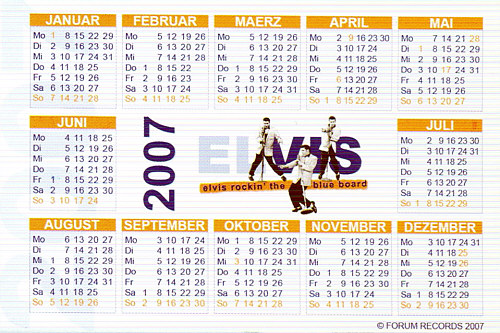 and some CDs came with a promo flyer.