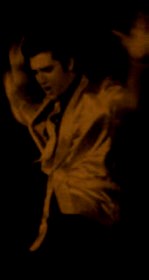 Thank You...


Aksel Bøving (†) for your fabulous work over the years on the site. You was not only a partner, you was a friend. Rest in peace, Aksel. We will never forget you!

Richard Brandt from Belgium and Peter van Bragt from The Netherlands for supporting the bootleg section

Peter Baumann (Austria), author of the famous books Elvis On CD Vol. 1 & 2, for supporting us in any way.

Ron Lacourse from Canada for supporting us over the years.

Greg Cieslik from Canada for reviewing many Promo-CDs and supporting us in any way.

Joachim Bernecker from Germany for correcting and updating concert CDs.
Guenter Scheuringer (†) from Austia for many, many cover scans

MacLeod, Hans Slebos and Geert Hof (the former solid-gold-elvis.com crew) for providing information and scans for the bootleg pages.
Scott Daughtry from the USA for reviewing bootleg CDs. You can find more reviews in his eBook "The Hidden Works Of The King".

Special thanks to Yvonne Stübling from d.u.o for creating banners and screen-design for us.
Our "helping hands"
Hans Aarøe from Denmark
Marko Aijo from Finland

Michel Arseneault

from Canada
Peter Bauman from Austria
Peter van Bragt from The Netherlands
Richard Brandt from Belgium
Ingemar Breitenstein from Germany
Stefan Bröer from Germany
Andrei Cangea from Romania
Tim Coil from the USA
Iwan Dinmohamed from The Netherlands
Luca Donadeo from Italy
Harald Feucht from Germany
Johnny van der Geld from The Netherlands
Oliver Haker from Germany

Gary Hibbs

from Great Britain
Graham Horder from Great Britain
Geert Jagers from The Netherlands
Gunnar Jensen from Norway
Jelte de Jong from The Netherlands
Ron Kamstra from The Netherlands
Bjørn Knudsen from Norway
Thijs Lakens from The Netherlands
Ron Lacourse from Canada
Thomas Mader from Austria
Andy Markou from Germany
Willem-Jan Martens from The Netherlands
Pascal Matteo from France
Grzegorz Mazur from Poland
Barry Mclean from Canada
Andre Mester from Germany
Tomek Michalczyk from Poland
Evan Mueller from Australia
Bob Pakes from The Netherlands
Jean Michel Scesa from France
Arnout Oostenbrink from The Netherlands
Martin Schardinger from Austria
Günter Scheuringer (†) from Austria
Zenon Schneider from Poland
Gabrielle Scollo from Italy
Salvatore Sgambati from Italy
Piotr Soczynski from Poland
Herbert Steiner from Switzerland
Ronny Thomas from The Netherlands
Tjeerd Timmerman from The Netherlands
David Ward from Japan

Roberto Zanetti

from Italy
Many thanks also to the donators which help to keep elvisoncd.com alive.
Thanks to all

Some information were taken from the books
Peter Baumann

Elvis On CD 1984 - 1992
Elvis On CD Vol. 2
Dale Hampton

For CD Fans Only - 2nd Edition