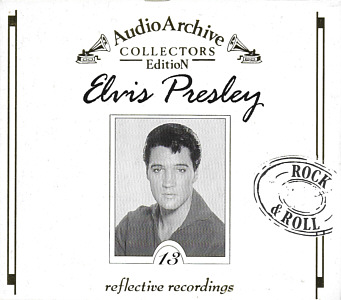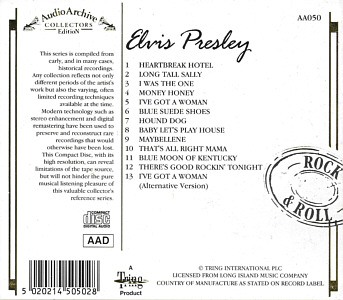 Cardboard slip case

| | | |
| --- | --- | --- |
| Release: 1995 | Tring AA050 | UK |
Jewel Case CD in a Cardboard Slip Case.
Comes with a gatefold inlay with track listings an other titles from the Tring CD series "Audio Archive Collectors Edition".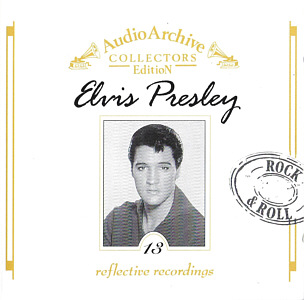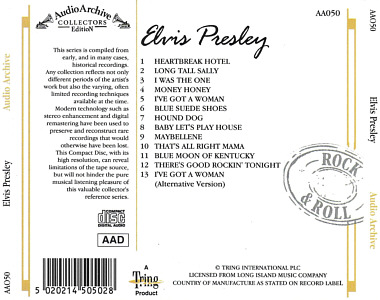 No logo from the performance rights organisation on CD.
Manufactured and distributed by Tring International, PLC.
Licensed from Long Island Music Company.
In 1995 we have two different mastered CDs
One was made and mastered by Nimbus, England and one made by Disctronics, England.
UPC/EAN: 5020214505028
The playing site of the CD is gold colored.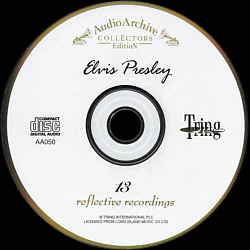 Matrix numbers:
B5847 AA050 1:0 (made by Nimbus)
S AA 050 02 8 (made by Disctronics)
01
02
03
04
05
06
07
08
09
10
11
12
13
Ray Green / Heartbreak Hotel (May 16, 1956)
Long Tall Sally (May 16, 1956)
I Was The One (May 16, 1956)
Money Honey (May 16, 1956)
I Got A Woman (May 16, 1956)
Blue Suede Shoes (May 16, 1956)
Hound Dog (May 16, 1956)
Horace Logan introduces Elvis / Baby Letīs Play House (August 20, 1955)
Maybelline (August 20, 1955)
Thatīs All Right (August 20, 1955)
Frank Page introduces Elvis / Blue Moon Of Kentucky (October 16, 1954)
Bob Winsett introduces Elvis / Good Rockinī Tonight (March 19, 1955)
I Got A Woman (March 19, 1955)

02:11
02:16
03:18
02:23
03:15
03:52
03:01
03:04
02:34
02:49
02:19
02:05
02:31