Notes :
All 3 Ed Sullivan appearances on one disc.
The Ed Sullivan show was broadcast from the CBS studios in NYC , NY.
The 9/1/56 television debut of Hound Dog proceeded the recording session : Elvis recorded the song the very next day for RCA Studios "When My Blue Moon" and "Peace In The Valley" were rarely sung live !
The complete TV Guide interview (28 minutes) - very rare !
Interview conducted by Paul Wilder backstage at the Polk Theater.

This CD was also available as attachment in the 120 pages book "60 Million TV Viewers Can't Be Wrong", RIJFF/Minto, by Ger Rijff.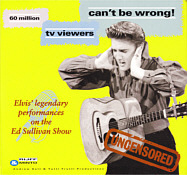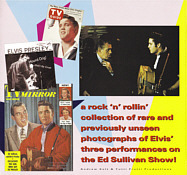 Therefore, the copyright status is not clear. Maybe a copyright gap was used for a legal publishing.