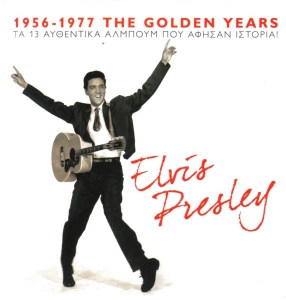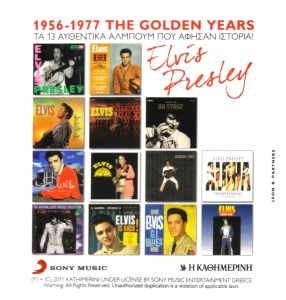 CARDBOARD BOX

| | | | |
| --- | --- | --- | --- |
| Release: 2011 | None catalog number | Greece | 80 € |

The 13 CD box-set is made under license by Sony Music Entertainment, Greece. The CDs were issued one each week as a supplement to the Greek weekend newspaper 'KATHIMIRINI'. All CDs are housed in cardboard sleeves.

All discs are made in Turkey.
As you can see all pressings have EUROSAN (Greece) but IFPI LW65 belongs to Kamel Audio Kaset, CD & DVD Sanayi AS, Turkey - also the mould numbers ABZ.. belongs to K.A.K.


We don't know what happened here at Sony Greece.
For starters, the label printing is absolutely amateurish - nothing fits. They have mixed vinyl and CD labels and, even worse, they use wrong labels which must have been edited by an amateur with no knowledge of Elvis CDs or vinyl releases.


All

labels are fakes – they have nothing to do with the original ones except for numbers and titles.

E.g., on the CD

'Elvis'

is the disc printed with the label from the Jefferson Airplane single 'Ballad Of You & Me & Pooneil'. The label on

'Elvis Presley'

is from Jefferson Airplanes 'After Bathing At Baxter's'.

We don't understand how this 'official' box got the permission from Sony Music Entertainment.

THIS RELEASE IS ONE OF THE WORST WE HAVE EVER SEEN.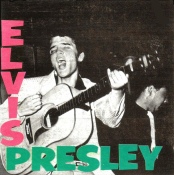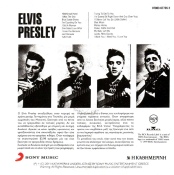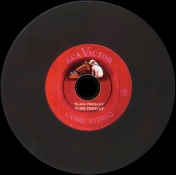 Matrix number: EUROSAN IFPI LW65 B19348 IFPI ABZ62
Heartbreak Hotel
I Was The One
Blue Suede Shoes
I'm Counting On You
I Got A Woman
One-Sided Love Affair
I Love You Because
Just Because
Tutti Frutti
Tryin' To Get To You
I'm Gonna Sit Right Down And Cry (Over You)
I'll Never Let You Go (Little Darlin')
Blue Moon
Money Honey
Shake, Rattle And Roll
My Baby Left Me
Lawdy, Miss Clawdy
I Want You, I Need You, I Love You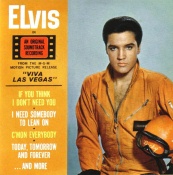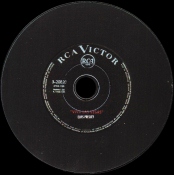 Matrix number: EUROSAN IFPI LW65 VIVA LAS VEGAS IFPI ABZ69
Viva Las Vegas
What'd I Say
If You Think I Don't Need You
I Need Somebody To Lean On
C'mon Everybody
Today, Tomorrow And Forever
Night Life
Santa Lucia
Do The Vega
You're The Boss (Duet with Ann-Margret)
The Yellow Rose Of Texas/The Eyes Of Texas
The Lady Loves Me (Duet with Ann-Margret)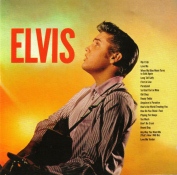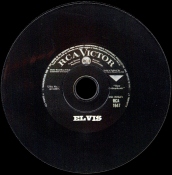 Matrix number: IFPI LW65 B19364 IFPI ABZ62
Rip It Up
Love Me
When My Blue Moon Turns To Gold Again
Long Tall Sally
First In Line
Paralyzed
So Glad You're Mine
Old Shep
Ready Teddy
Anyplace Is Paradise
How's The World Treating You
How Do You Think I Feel

Bonus tracks:
Playing For Keeps
Too Much
Don't Be Cruel
Hound Dog
Any Way You Want Me (That's How I Will Be)
Love Me Tender


Notice:

Here we have the original running order of the tracks - plus bonus tracks. All other releases have a different running order.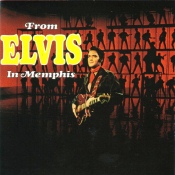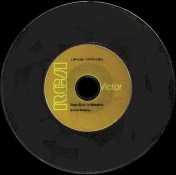 Matrix number: EUROSAN IFPI LW65 B19376-CD4 IFPI ABZ62
Wearin' That Loved On Look
Only The Strong Survive
I'll Hold You In My Heart (Till I Can Hold You In My Arms)
Long Black Limousine
It Keeps Right On A-Hurtin'
I'm Movin' On
Power Of My Love
Gentle On My Mind
After Loving You
True Love Travels On A Gravel Road
Any Day Now
In The Ghetto
The Fair's Moving On
Suspicious Minds
You'll Think Of Me
Don't Cry Daddy
Kentucky Rain
Mama Liked The Roses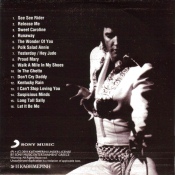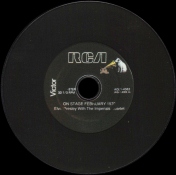 Matrix number: EUROSAN IFPI LW65 B19384-ELVIS CD 6 IFPI ABZ70
See See Rider
Release Me
Sweet Caroline
Runaway
The Wonder Of You
Polk Salad Annie
Yesterday/Hey Jude
Proud Mary
Walk A Mile In My Shoes
In The Ghetto
Don't Cry Daddy
Kentucky Rain
I Can't Stop Loving You
Suspicious Minds
Long Tall Sally
Let It Be Me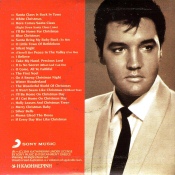 Matrix number: EUROSAN IFPI LW65 ELVIS CD 5 IFPI ABZ70
Santa Claus Is Back In Town
White Christmas
Here Comes Santa Claus (Right Down Santa Claus Lane)
I'll Be Home For Christmas
Blue Christmas
Santa Bring My Baby Back (To Me)
O Little Town Of Bethlehem
Silent Night
(There'll Be) Peace In The Valley (For Me)
I Believe
Take My Hand, Precious Lord
It's No Secret (What God Can Do)
O Come, All Ye Faithful
The First Noel
On A Snowy Christmas Night
Winter Wonderland
The Wonderful World Of Christmas
It Won't Seem Like Christmas (Without You)
I'll Be Home On Christmas Day
If I Get Home On Christmas Day
Holly Leaves And Christmas Trees
Merry Christmas Baby
Silver Bells
Mama Liked The Roses
If Every Day Was Like Christmas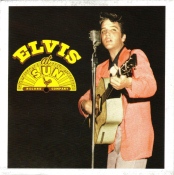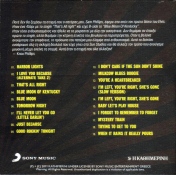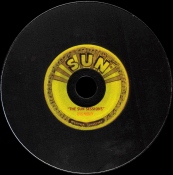 Matrix nummer: EUROSAN IFPI LW65 ELVIS-CD 6 IFPI ABZ69
Harbor Lights
I Love You Because (alternate take 2)
That's All Right
Blue Moon Of Kentucky
Blue Moon
Tomorrow Night
I'll Never Let You Go (Little Darlin')
Just Because
Good Rockin' Tonight
I Don't Care If The Sun Don't Shine
Milkcow Blues Boogie
You're A Heartbreaker
I'm Left, You're Right, She's Gone (slow version)
I'm Left, You're Right, She's Gone
Baby, Let's Play House
I Forgot To Remember To Forget
Mystery Train
Tryin' To Get To You
When It Rains, It Really Pours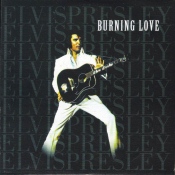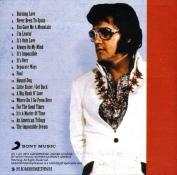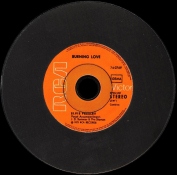 Matrix number: EUROSAN IFPI LW65 ELVIS-CD 8 IFPI ABZ70
Burning Love
Never Been To Spain
You Gave Me A Mountain
I'm Leavin'
It's Only Love
Always On My Mind
It's Impossible
It's Over
Separate Ways
Fool
Hound Dog (live, 1972/2/14)
Little Sister/Get Back (live, 1972/2/14)
A Big Hunk O' Love (live, 1972/2/16)
Where Do I Go From Here
For The Good Times
It's A Matter Of Time
An American Trilogy
The Impossible Dream



Matrix number: EUROSAN IFPI LW65 ELVIS CD 9 (might be made in Greece)
Introduction: Also Sprach Zarathustra
See See Rider
Burning Love
Something
You Gave Me A Mountain
Steamroller Blues
My Way
Love Me
Johnny B. Goode
It's Over
Blue Suede Shoes
I'm So Lonesome I Could Cry
I Can't Stop Loving You
Hound Dog
What Now My Love
Fever
Welcome To My World
Suspicious Minds
Introductions By Elvis
I'll Remember You
Long Tall Sally / Whole Lotta Shakin' Goin' On
An American Trilogy
A Big Hunk O' Love
Can't Help Falling In Love
Blue Hawaii
Ku-U-I-Po
No More
Hawaiian Wedding Song
Early Morning Rain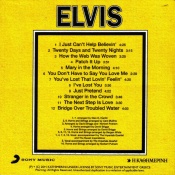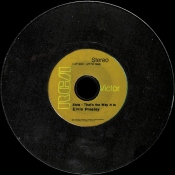 Matrix number: EUROSAN IFPI LW65 ELVIS CD 10 IFPI ABZ70
I Just Can't Help Believin'
Twenty Days And Twenty Nights
How The Web Was Woven
Patch It Up
Mary In The Morning
You Don't Have To Say You Love Me
You've Lost That Lovin' Feelin'
I've Lost You
Just Pretend
Stranger In The Crowd
The Next Step Is Love
Bridge Over Troubled Water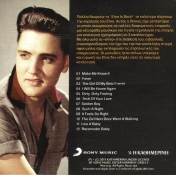 Matrix number: EUROSAN IFPI LW65 ELVIS CD 11 IFPI ABZ62
Make Me Know It
Fever
The Girl Of My Best Friend
I Will Be Home Again
Dirty, Dirty Feeling
Thrill Of Your Love
Soldier Boy
Such A Night
It Feels So Right
The Girl Next Door Went A'Walking
Like A Baby
Reconsider Baby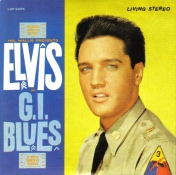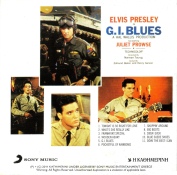 Matrix number: EURSOAN IFPI LW65 ELVIS CD 12 IFPI ABZ70
Tonight Is So Right For Love
What's She Really Like
Frankfort Special
Wooden Heart
G.I. Blues
Pocketful Of Rainbows
Shoppin' Around
Big Boots
Didja' Ever
Blue Suede Shoes
Doin' The Best I Can

Notice:

This CD is the 11 tracks edition.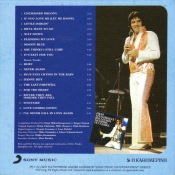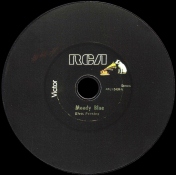 Matrix number: EUROSAN IFPI LW65 ELVIS CD 13 (might be made in Greece)
Unchained Melody
If You Love Me (Let Me Know)
Little Darlin'
He'll Have To Go
Way Down
Pledging My Love
Moody Blue
She Thinks I Still Care
It's Easy For You
Hurt
Never Again
Blue Eyes Crying In The Rain
Danny Boy
The Last Farewell
For The Heart
Bitter They Are, Harder They Fall
Solitare
Love Coming Down
I'll Never Fall In Love Again