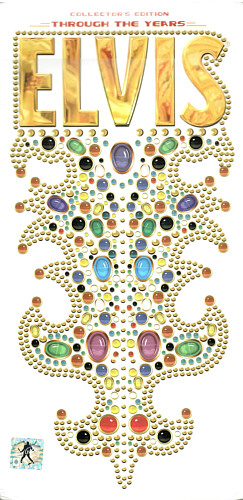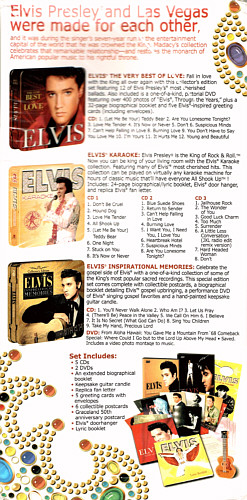 Cardboard Box
| | | | |
| --- | --- | --- | --- |
| Release: 2008 | Sony / Madacy 62826142452 / EV2 54245 | Canada | |




The box includes two previously before released Elvis Presley Sony-BMG / Madacy tins and one Elvis Karaoke tin.



The content:

5 CDs
"The Very Best Of Love", "You'll Never Walk Alone" and three karaoke CDs
2 DVDs
"Elvis Thrugh The Years" and "Inspirational Memories"
An extended biographical booklet
Keepsake guitar candle
Replica fan letter
5 greeting cards with envelopes
6 collectible postcards
Graceland 50th anniversary postcard
Elvis doorhanger
Lyric booklet.



Booklet with music tin promotion

Tin 1: The Very Best Of Love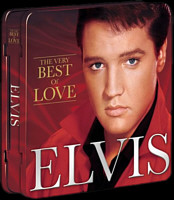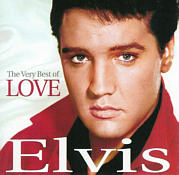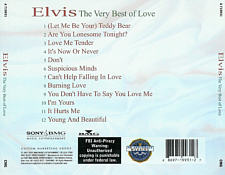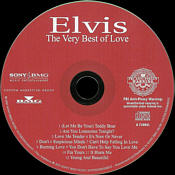 Matrix number: IFPI L329 A01 DIDP-152185 2 IFPI 50FD, Sony-BMG, USA 2007, A719931
01
02
03
04
05
06
07
08
09
10
11
12
(Let Me Be Your) Teddy Bear
Are You Lonesome Tonight?
Love Me Tender
Itīs Now Or Never
Donīt
Suspicious Minds
Canīt Help Falling In Love
Burning Love
You Donīt Have To Say You Love Me
Iīm Yours
It Hurts Me
Young and Beautiful
None
US-RC1-60-05035
None
None
US-RC1-58-05032
None
US-RC1-61-01350
None
None
None
None
None
Tin 2: Inspirational Memories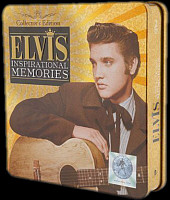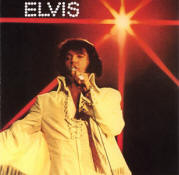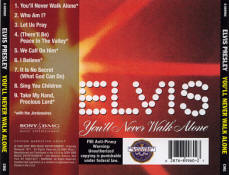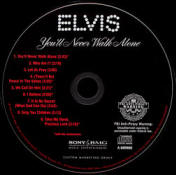 Matrix number: IFPI L328 A01 DIDP-147392 1 IFPI 7236, Sony-BMG, USA 2006, A 689960
01
02
03
04
05
06
07
08
09
You'll Never Walk Alone
Who Am I?
Let Us Pray
Peace in the Valley
We Call on Him
I Believe
It Is No Secret (What God Can Do)
Sing You Children
Take My Hand, Precious Lord
US-RC1-88-05805
US-RC1-69-08286
US-RC1-69-01451
US-RC1-98-08681
US-RC1-67-00760
US-RC1-57-00731
US-RC1-98-08741
US-RC1-66-01417
US-RC1-57-00733
Tin 3: Elvis Karaoke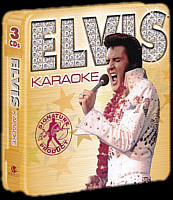 Madacy TC2 52981
3 CDs, each with 8 tracks in CD-G fromat and 8 tracks as full vocal version. Licensed by Elvis Presley Enterprises for Madacy Entertainment, 2007.
Decription:
Sing like the King! Now you can be king of your living room with the Elvis Karaoke collection. Featuring many of Elvis' most cherished hits like Are You Lonesome Tonight, Burning Love and Hound Dog on 3 CDs, this collection can be played on virtually any karaoke machine for hours of classic music that'll have everyone All Shook Up! Also contains a 32-page booklet and Elvis-inspired door hanger.