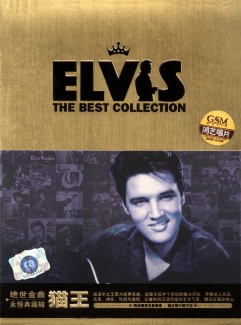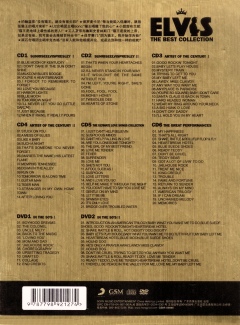 THE OUTHER CARDBOARD BOX - HOUSING THE TWO FOUR PANEL FOLDOUT CARDBOARDS WITH THE EIGHT DISCS


| | | | |
| --- | --- | --- | --- |
| Release: 2010 | Sony / GSM-09846 | China | 55 € |

Officiel Chineese box-set released by Sony Music Entertainment, China - containing 6 CDs and 2 DVDs

ISRC CN-F18-04-667-00/A.J6
UPC/EAN:9787798921274

On back of the box is written:
文音进字 (2004) 658 号 (Ministry Of Culture Import Permit No.)
国权音字 211-2004-0301 号 (National Copyright Association Permit No.)




THE FOUR PANEL FOLDOUT CARDBOARD WITH CD1 & CD2 - DVD1 & DVD2






It's not a mistake, or.............

Is it a packing error that they have put in two identical looking four panel cardboards?

CD 1 & CD 2 - the two

'Sunrise'

CDs features the same as CD 1 from the standard release.


On the CD 5 'Always on my Mind' is the song 'Always On My Mind' - which is on all other standard releases - missing.

CD 1:

Sunrise


Matrix number: ISRC CN-F18-04-665-00/A.J6-1 ifpi H402


01
02
03
04
05
06
07
08
09
10
11
12

Blue Moon Of Kentucky
I Don't Care If The Sun Don't Shine
Milkcow Blues Boogie
You're A Heartbreaker
I Forgot To Remember To Forget
I Love You Because
Harbor Lights
Blue Moon
Tomorrow Night
I'll Never Let You Go (Little Darlin')
Just Because
When It Rains, It Really Pours )


CD 2: Sunrise
Matrix number: ISRC CN-F18-04-665-00/A.J6-2 ifpi H402

01
02
03
04
05
06
07
08

That's When Your Heartaches Begin (acetate)
I'll Never Stand In Your Way (acetate)
It Wouldn't Be The Same Without You (acetate)
I'm Left, You're Right, She's Gone (alternate take, slow version)
Fool, Fool, Fool (acetate)
Money Honey (live, acetate)
Tweedlee Dee (live, acetate)
Hearts Of Stone (live, acetate)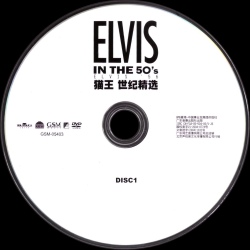 DVD 1: IN THE 50s l

Boyhood Dreams
The Colonel
Uncle Milty
Back To The Music
Loving You
Mom And Dad
Jailhouse Rock
Choreography
Upsetting Tragedy
Drafted
Collage
End Credits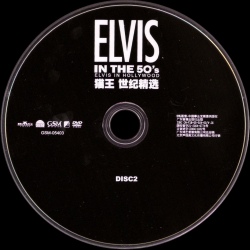 DVD 2: IN THE 50s II

Introduction-An American Trilogy,Baby What You Want Me To Do,Blue Suede Shoes,Good Rockin'tonight,Heartbreak Hotel
Shake Rattle&Roll,Hot Diggity Dog Diggity
Baby Let's Play House,Baby What You Want Me To Do,Tutti Frutti,My Baby Left Me
Heartbreak Hotel,Blue Moon,Blue Suede Shoes
Hound Dog
He's Only A Prayer Away,Lawdy Miss Clawdy
Hound God
Don't Be Cruel,Trying To Get To You,Anyway You Want Me
Shake,Rattle&Roll,Ready Teddy,Love Me Tender
Ready Teddy,Love Me Tender,Heartbreak Hotel,Don't Be Cruel
There'll Be Peace In The Valley For Me,Love Me,My Baby Left Me





THE FOUR PANEL FOLDOUT CARDBOARD WITH CD3, 4, 5 & 6




CD 3: Artist Of The Century I
Matrix number: ISRC CN-F18-04-664-00/A.J6-1 ifpi H409


01
02
03
04
05
06
07
08
09
10
11
12
13
14
15

Good Rockin' Tonight
Baby Let's Play House
Mystery Train
Tryin' To Get To You
My Baby Left ME
Lawdy, Miss Clawdy
Any Way You Want Me
Anyplace Is Paradise
Baby, I Don't Care
Santa Claus Is Back In Town Is Back In Town
Hard Headed Woman
Wear My Ring Around Your Neck
A Big Hunk O' Love
Don't Cry Daddy
I'll Hold You In My Heart (Till I Can Hold You In My Arms)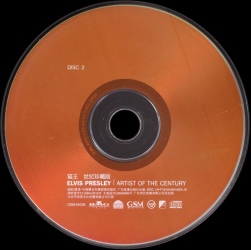 CD 4: Artist Of The Century II
Matrix number: ISRC CN-F18-04-664-00/A.J6-2 ifpi H409


01
02
03
04
05
06
07
08
09
10
11
12
13
14
Stuck On You
A Mess Of Blues
Like A Baby
Such A Night
That's Someone You Never Forget
(Marie's The Name) His Latest Flame
Memphis, Tennessee
Down In The Alley
Run On
Tomorrow Is A Long Time
Guitar Man
Tiger Man
Stranger In My Own Home Town
After Loving You

02:22
02:42
02:42
03:02
02:52
02:10
02:11
02:52
02:24
05:24
02:19
02:44
04:25
03:06



CD 5: Always On My Mind - The Ultimative Love Songs Collection
Matrix number: ISRC CN-F18-04-664-00/A.J6-2 ifpi H402

01
02
03
04
05
06
07
08
09
10
11
12
13
14
15
16
17
18
19
20
21
I Just Can't Help Believin'
Suspicious Minds
Can't Help Falling In Love
Are You Lonesome Tonight?
The Girl Of My Best Friend
Love Me Tender
Fever
Surrender
Love Me
She's Not You
(Now And The There's) A Fool Such As I
Suspicion
Love Letters
And I Love You So
Help Me Make It Through The Night
You Don't Have To Say You Love Me
Gentle On My Mind
Let It Be Me
Spanish Eyes
It's Only Love
Bridge Over Troubled Water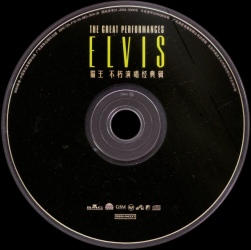 CD 6: The Great Perfomances
Matrix number: ISRC CN-F18-04-663-00/A.J6-2 ifpi H402


01
02
03
04
05
06
07
08
09
10
11
12
13
14
15
16
17
18
19
20
My Happiness (1953 Acetate)
That's All Right 
Shake Rattle And Roll / Flip Flop And Fly (January 28, 1956 - Dorsey Stage Show)
Heartbreak Hotel
Blue Suede Shoes
Ready Teddy (September 09, 1956 - Ed Sullivan's "Toast Of The Town")
Don't Be Cruel
(Let Me Be Your) Teddy Bear
Got A Lot Of Lovin' To Do
Jailhouse Rock
Treat Me Nice (movie version, stereo)
King Creole
Trouble
Fame And Fortune
Return To Sender
Always On My Mind (rehearsal, take 3)
American Trilogy
If I Can Dream
Unchained Melody (Rapid City, June 21 -1977 undubbed)
Memories