Slip-Case
| | | | |
| --- | --- | --- | --- |
| Release: 2010 | Sony Legacy 88697811902 | Malaysia | 25 € |
2 CD Jewel case in slip case
TULEN KPDN & HEP original seal, Deluxe Edition and Sony Mobile content sticker on wrapper/case.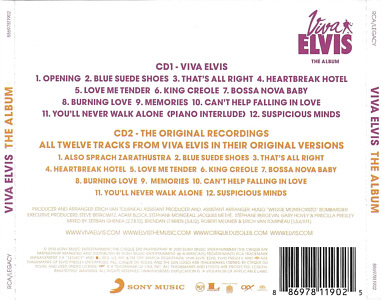 Distributed and manufactured by Sony-BMG Malaysia, Kuala Lumpur.
Sony Malaysia-sticker, old RCA, Legacy, Cirque de Soleil, CKX, Graceland and Sony Music logos on back

Songs of CD 1 remixed with new background sound for the musical "Viva Elvis"
UPC/EAN: 886978119025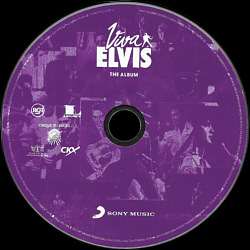 Disc 1: (The Album)

Matrix number: 02K10 KP1052 88697-811902-DS1 IFPI LN40 IFPI PH04

01
02
03
04
05
06
07
08
09
10
11
12
Also Sprach Zarathustra
Blue Suede Shoes
That's All Right
Heartbreak Hotel
Love Me Tender (guest singer - Dea Norberg)
King Creole (guest singer - Jennle Shallow)
Bossa Nova Baby
Burning Love
Memories (partial, instrumental)
Can't Help Falling In Love (guest singer - Sherry St-Germain)
You'll Never Walk Alone (partial - Piano Interlude)
Suspicious Minds (guest singer - Stacie Tabb)
02:11
03:11
04:41
04:55
04:13
04:26
03:07
04:16
00:54
04:39
01:27
04:25

US-RC1-10-00795
US-RC1-10-00796
US-RC1-10-00797
US-RC1-10-00798
US-RC1-10-00799
US-RC1-10-00800
US-RC1-10-00801
US-RC1-10-00802
US-RC1-10-00803
US-RC1-10-00804
US-RC1-10-00805
US-RC1-10-00806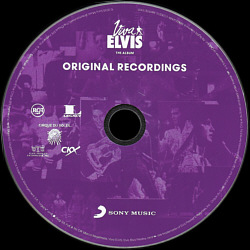 Disc 2: (Original Recordings)

Matrix number: 02K10 KP1053 88697-811902-DS2 IFPI LN40 IFPI PH04
01
02
03
04
05
06
07
08
09
10
11
12
Also Sprach Zarathustra
Blue Suede Shoes
That's All Right
Heartbreak Hotel
Love Me Tender
King Creole
Bossa Nova Baby
Burning Love
Memories
Can't Help Falling In Love
You'll Never Walk Alone
Suspicious Minds
01:11
02:00
01:57
02:09
02:44
02:09
02:04
02:51
03:08
03:04
02:45
04:21

US-RC1-91-01785
US-RC1-56-02848
US-RC1-54-05810
US-RC1-56-02846
US-RC1-56-05813
US-A82-08-00709
US-RC1-63-07139
US-RC1-87-05934
US-RC1-03-01077
US-RC1-97-08203
US-RC1-98-08733
US-RC1-69-01355