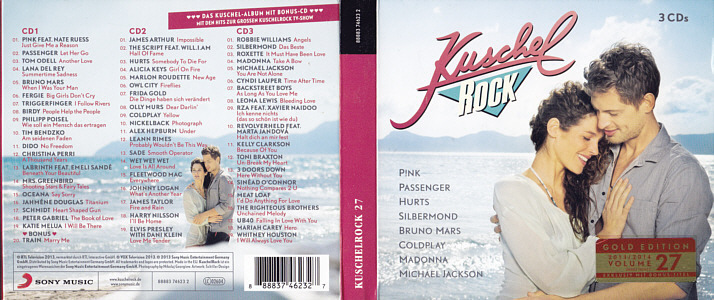 3 panel Digipak


| | | | |
| --- | --- | --- | --- |
| Release: 2013 | Sony Music 8876543455 | Germany | |
Kuschelrock is an ongoing music compilation. The Kuschelrock edition has been published since 1987.
The first Kuschelrock was released on November 23, 1987 on two separate CDs, two MCs and three LPs by CBS - Columbia Records, later continued by BMG and Sony.
© 2013 RTL Television, VOX, SONY Music Entertainment Germany GmbH.
Distributed by SONY Music Entertainment Germany.
Gold colored, transparent, CDs
One song from Elvis on this compilation. Taken from "Viva Elvis - The Album", Belgium 2010.
UPC/EAN: 0888837462327

CD 1: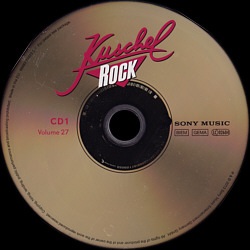 Matrix number:

55565116/88883746232-1 21 IFPI LB47 IFPI 0708

01
02
03
04
05
06
07
08
09
10
11
12
13
14
15
16
17
18
19
20
P!nk feat. Nate Ruess - Just Give Me A Reason
Passenger - Let Her Go
Tom Odell - Another Love
Lana Del Rey - Summertime Sadness
Bruno Mars - When I Was Your Man
Fergie - Big Girls Don't Cry
Triggerfinger - I Follow Rivers
Birdy - People Help The People
Philipp Poisel - Wie soll ein Mensch das ertragen
Tim Bendzko - Am Seidenen Faden
Dido - No Freedom
Christina Perri - A Thousand Years
Labrinth Feat. Emeli Sandé - Beneath Your Beautiful
Mrs. Greenbird - Shooting Stars & Fairy Tales
Oceana - Say Sorry
Jahméne Douglas - Titanium
Schmidt - Heart Shaped Gun
Peter Gabriel - The Book Of Love
Katie Melua - I Will Be There
Train - Marry Me
04:04
04:12
04:04
04:27
03:33
04:17
03:39
03:40
05:03
04:00
03:18
04:46
03:59
03:35
03:58
03:54
03:48
03:45
04:17
03:27

CD 2: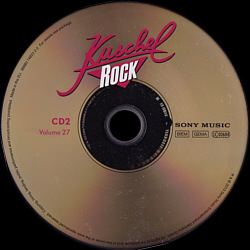 Matrix number:

55565113/88883746232-2 21 IFPI LB45 IFPI 0768

01
02
03
04
05
06
07
08
09
10
11
12
13
14
15
16
17
18
19
James Arthur - Impossible
The Script Feat Will.I.Am - Hall Of Fame
Hurts - Sombody To Die For
Alicia Keys - Girl On Fire
Marlon Roudette - New Age
Owl City - Fireflies
Frida Gold - Die Dinge Haben Sich Verändert
Olly Murs - Dear Darlin'
Coldplay - Yellow
Nickelback - Photograph
Alex Hepburn - Under
LeAnn Rimes - Probably Wouldn't Be This Way
Sade - Smooth Operator
Wet Wet Wet - Love Is All Around
Fleetwood Mac - Everywhere
Johnny Logan - What's Another Year
James Taylor - Fire And Rain
Harry Nilsson - I'll Be Home
Elvis Presley - Love Me Tender (duet with Dani Klein)
03:29
03:23
04:38
03:45
03:14
03:46
04:17
03:26
04:29
04:19
03:58
03:38
04:17
03:58
03:42
03:02
03:23
02:36
04:13

CD 3: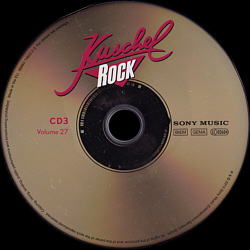 Matrix number:

55565110/88883746232-3 21 IFPI LB46 IFPI 0778

01
02
03
04
05
06
07
08
09
10
11
12
13
14
15
16
17
18
19
Robbie Williams - Angels
Silbermond - Das Beste
Roxette - It Must Have Been Love
Madonna - Take A Bow
Michael Jackson - You Are Not Alone
Cyndi Lauper - Time After Time
Backstreet Boys - As Long As You Love Me
Leona Lewis - Bleeding Love
RZA Feat. Xavier Naidoo - Ich kenne nichts (das so schön ist wie du)
Revolverheld Feat. Marta Jandová - Halt Dich An Mir Fest
Kelly Clarkson - Because Of You
Toni Braxton - Un-Break My Heart
3 Doors Down - Here Without You
Sinéad O'Connor - Nothing Compares 2 U
Meat Loaf - I'd Do Anything For Love
The Righteous Brothers - Unchained Melody
UB40 - Falling In Love With You
Mariah Carey - Hero
Whitney Houston - I Will Allways Love You
04:25
04:26
04:18
04:31
04:33
03:57
03:32
04:22
04:08
03:30
03:39
04:29
03:56
05:10
05:23
03:35
03:27
04:18
04:24