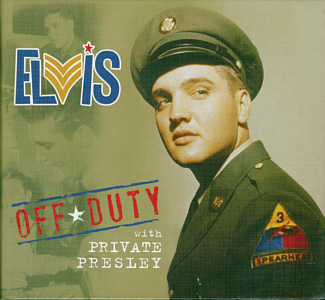 Manufactured and distributed by Memphis Recording Service, 2010.
Hardcover book with CD, running time 60:59. Catalog number MRS30065859
UPC/EAN: 5024545586725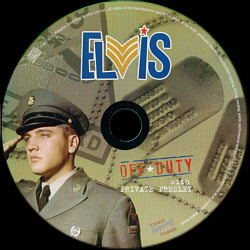 Matrix number: MRS30065859 01 Sony DADC IFPI AEW35 IFPI LY33



01
02
03
04



05
06
07
08
09
10
11
12
13
14
15
16
17
18
19
20
21
22
23
24



25
26
27
28
29
30
31
32
33
34
35
Master Recordings -
RCA Studio B, Nashville Tennessee - June 1958
A Big Hunk O' Love
I Need Your Love Tonight
(Now & Then There's) A Fool Such As I
I Got Stung

Private Home Recordings -
Eddie Fadal Residence, Waco Texas - May 1958
Sail Along Silvery Moon / I Understand Just How I Feel
Happy, Happy Birthday Baby
Dialogue
I Can't Help It
Dialogue
Who's Sorry Now
Who's Sorry Now Reprise #2
Happy, Happy Birthday Baby Reprise #2
Happy, Happy Birthday Baby Reprise #3
Happy, Happy Birthday Baby Reprise #4
Happy, Happy Birthday Baby Reprise #5
Happy, Happy Birthday Baby Reprise #6
Dialogue
Tumblin' Tumbleweeds / Blue Moon / Don't You Know I Love You
Tomorrow Night
Tomorrow Night Reprise #2
Little Darlin'
Monologue
Just A Closer Walk With Thee
Elvis Arrival in Germany, Ray Barracks/ Friedberg October 2, 1958

Private Home Recordings -
Bad Nauheim, Germany - Summer 1959
At The Hop
I'll Take You Home Again Kathleen
Que Sera Sera / Hound Dog
I Asked The Lord
I'll Take You Home Again Kathleen (fast unedited version)
Apron Strings (unedited version)
The Titles Will Tell
At The Hop / Give Me Oil In My Lamp
Que Sera Sera (reprise #2) / Hound Dog (reprise #2)
Piano Solo
Send Me Some Lovin


02:14
02:04
02:37
01:50



02:03
02:48
00:32
04:11
00:54
01:42
03:03
02:31
02:24
01:16
01:33
01:32
00:31
02:34
02:10
00:25
02:02
00:30
02:13
00:39



00:26
02:56
00:34
03:20
01:39
01:18
02:44
00:51
01:11
00:29
00:53



Press note;

50 Year Commemorative Army Issue (1960-2010)

The CD contains recordings made during Elvis' time off duty whilst in the army and includes 30 UNRELEASED tracks privately recorded while he was stationed in the US and Germany. These recordings are released officially for the first time ever.
Also included are classic's such as 'A Big Hunk O' Love', 'A Fool Such As I' and 'I Got Stung'.
The 100 page book has many stunning unreleased photographs. It includes informative text and historical facts focussing on Elvis' time in the US Army and details the recording sessions (both private and commercial) made during this time.